The Road to Hāna is one of Hawaii's most popular roads. The 65-mile Maui road trip provides breathtaking waterfalls, beautiful vistas, short hikes, amazing beaches, fruit stands and picture perfect scenes around every corner.
Below are some tips if you are a first time traveler embarking on this incredible journey: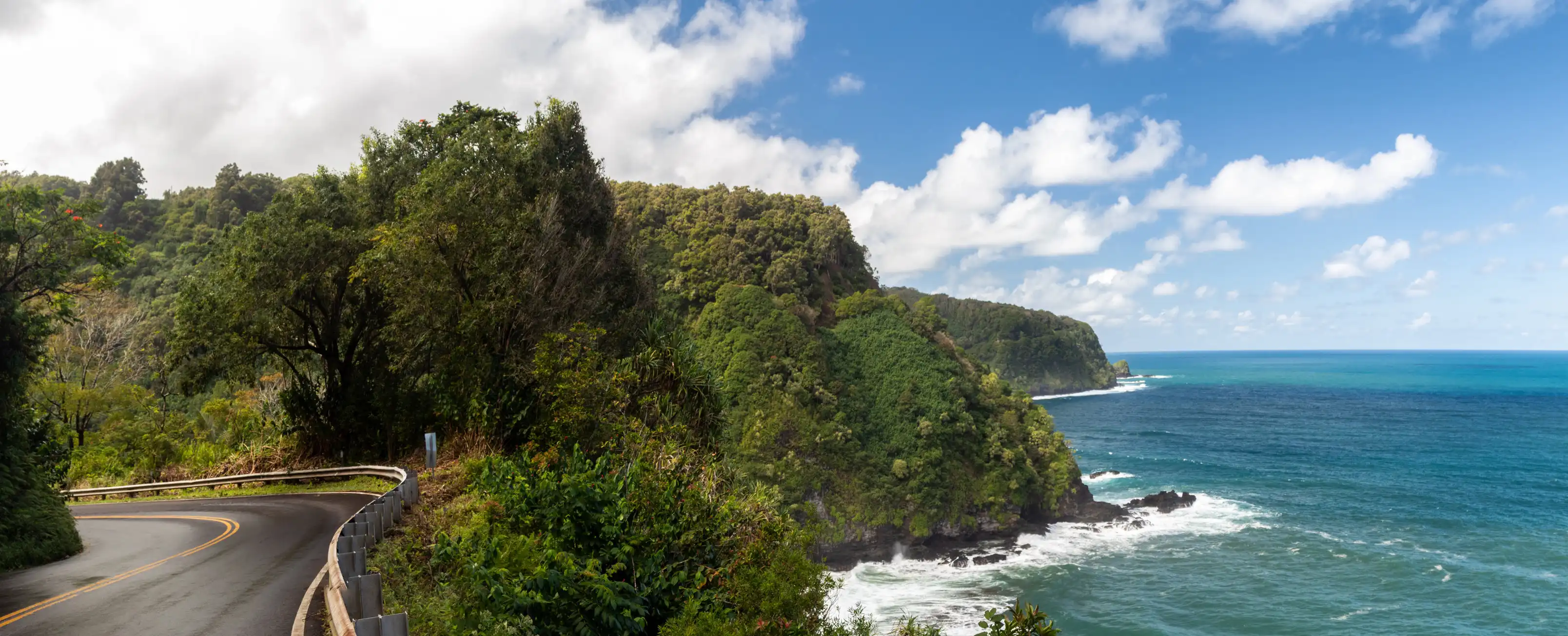 1. Let the locals pass
Local residents live in the remote areas of Hāna, and some drive daily to and from work. Pull over in a safe place to let the locals pass and they will appreciate you for letting them get to work.
2. Start early
To make the most of your day, start as early as possible because the road can get crowded with other drivers if you leave later. Leaving by sunrise is best.
3. Prepare for the weather
The road to Hana is the longest rainforest you can drive through in the US, make sure to prepare for rainfall on your journey.
Umbrellas, ponchos, sunscreen, slippers, shoes, mosquito repellent, sunglasses, rain gear and swimwear are all good ideas.
4. Have some cash on hand
On your way to Hāna, you will see many local street vendors offering everything from smoothies to hand crafted art and more.
Wifi is limited and many vendors ONLY accept cash. Nothing worse than not being able to buy that delicious smoothie along the way!
5. Respect & care for the land
At the core of Hawaiian values is the notion of taking care of the land, so the land takes care of you. Stay on trails, pack up your trash, and even pick up the trash of others.
6. All eyes ahead
Keeping your gaze on the horizon and packing some patches, or my favorite, fresh ginger chews or cubes can help. Avoid phones and books as this can make you sick a lot quicker.
7. Plan one extended site to see
It is great to stop by every beautiful spot you see on the way to Hāna but plan a spot you and your family would definitely want to see. Extend your trip time there and savor the beauty of Maui.
The Road to Hāna is about the journey and not the destination. Enjoy this beautiful drive but be safe and keep your eyes peeled for potential landslides, drivers cutting corners and sharp turns.