As islands go, so goes Maui. Sandy beaches? Got em. Swaying palm trees…those too! And spectacular tropical sunsets…every night!!! But Maui, The Magic Isle, offers so much more. There is something truly magical about this very special place that draws so many people for so many reasons. For over 20 years now, Maui has been chosen by the readers of Conde Nast Traveler Magazine as the very best island in the world-hands down. If you're seeking variety, choice and adventure, you will not be disappointed. The Conde Nast Reader's Choice award is a testament to Maui providing visitors with an authentic experience they can't find anywhere else, and confirms Maui's rightful place as "The best island in the world."
Regions of Maui
Maui is home to many diverse landscapes and climates. The western areas of Maui are dry due to the fact that the mountains shield this area from any moisture blown in from the trade winds. The West coast of Maui is a completely different story. This area is lush and green, due to the moisture benefits of the trade winds. Additionally, Maui is home to hundreds of natural steams, but no rivers.
East Maui (Hana)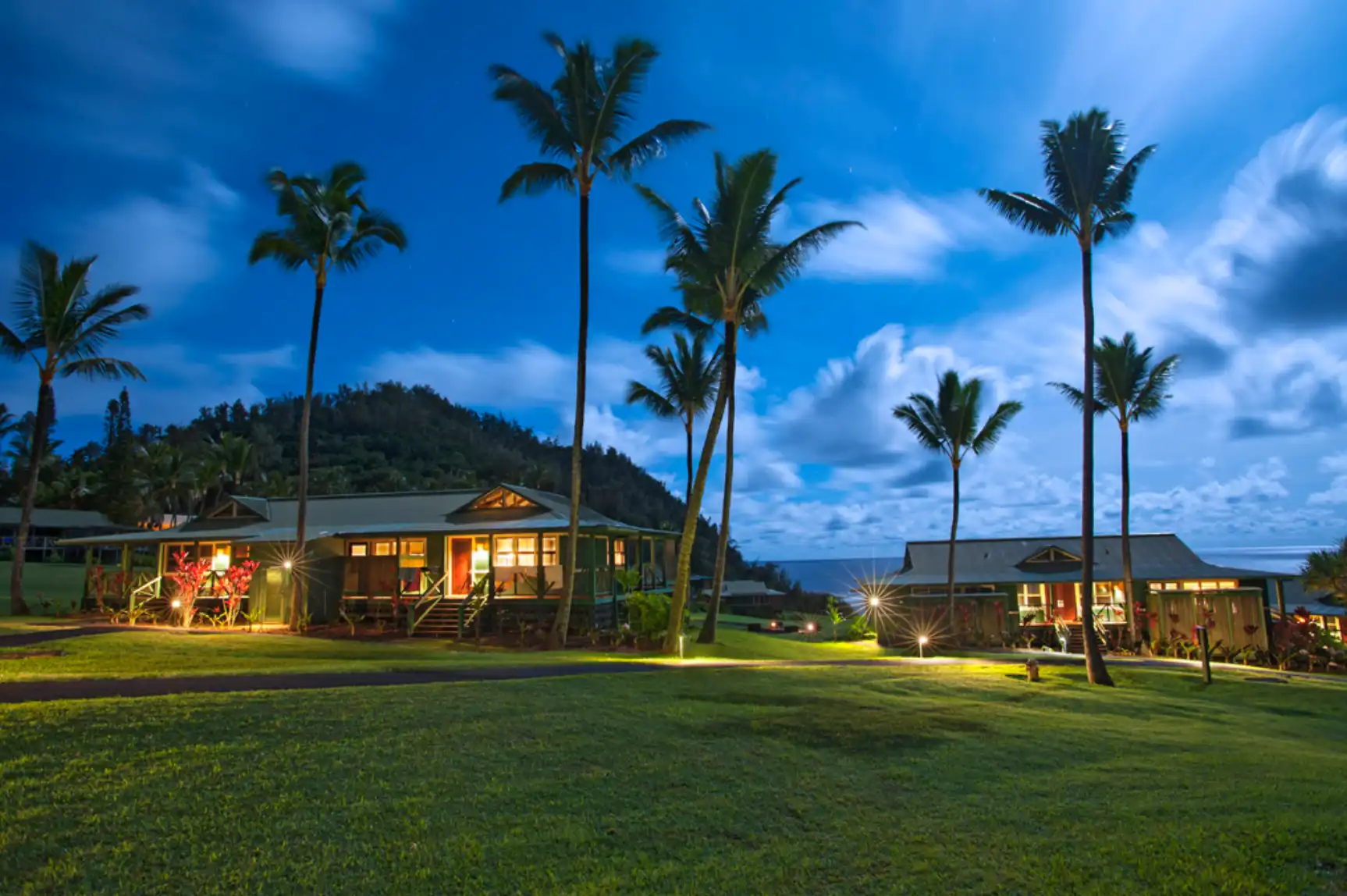 After traveling the sometimes grueling road to Hāna, guests can practically blink and miss Hāna Town (mile marker 34). If you drive past the Hasegawa General Store (est.1910) and the gas station, you're passing it by!
Hāna is commonly regarded as one of the state's last Old Hawaiʻi-style towns. The sleepy town of Hāna is a secluded, quiet Maui village inhabited by residents enjoying the rural life. There are a handful of things to explore in Hāna, so definitely do your research beforehand.
Be sure to check out the Hāna Cultural Center & Museum, snorkel at Hāna Bay, visit art galleries (Hāna Coast Gallery & Laura Mango Art), and stop at any farmers markets that you see. You'll be so happy that you did!
South Maui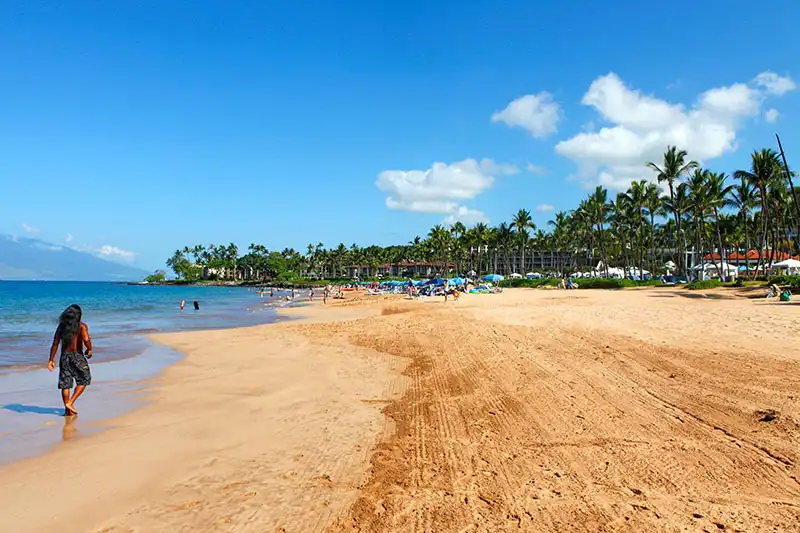 When planning a day in South Maui, be prepared for a day full of Maui's glorious sunshine. Definitely start off your day by exploring La Perouse Bay, located at the end of Makena Alanui Road (Hwy. 31). Here, you'll find a beautiful bay decorated by a black rock ridden coastline. This bay is site to Maui's most recent volcanic activity (approx. 1480-1600 AD), and home to some of Hawaii's playful Spinner Dolphins (best seen during the early mornings). La Perouse Bay, also known as Keone'o'io in the ancient Hawaiian language, is also one end of Maui's historic Kings Trail.
South Maui is not only a Maui destination for long days of sunshine, fun in the sun and shopping, but also for having a popular bar and nightlife scene. Mulligan's On the Blue is a great venue for those that want to enjoy an ocean view with a cold one, Irish folk music, and local Hawaiian musicians throughout the week.
West Maui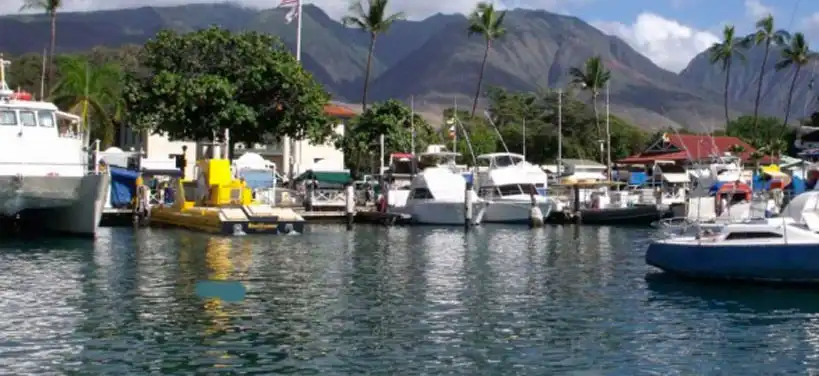 When planning a fun day exploring West Maui, get excited, because there is just so much fun in the sun to be had! Whether you are a visitor or a resident, there is always something new to check out in West Maui all year round.
Hands down, the #1 best thing to do in West Maui is whale watching. If you are visiting Maui during the Winter months (roughly November-March), you have an amazing opportunity to see the North Pacific Humpback Whales during their Winter migration. Without a doubt, Whale Watching on Maui will truly be one of the most amazing adventures of your life!
Beach hopping in West Maui is always fun with a host of beautiful beaches to explore. Launiupoko Beach Park is great for beginner surfing or stand up paddle boarding, Lahaina Breakwall for experienced surfers, and Ka'anapali Beach for snorkeling, ocean kayaking and a chance to jump off the famous Black Rock point. If you drive further North, Napili Bay (Turtles are here!), and Kapalua Bay are great beaches for sunbathing and snorkeling with kids. Sightsee and beach hop even further North, and check out the magical Honolua Bay; always great for sunsets, snorkeling during the Summer, and a wonderful place to watch surfers during the Winter months.
Upcountry

On the slopes of Mt. Haleakala is an area known as Upcountry. The Upcountry areas of Maui include Makawao, Olinda, Kula (lower and upper), Keokea, and Ulupalakua. When visiting these areas, guests are sometimes shocked because they never expected to see the rolling hills, farms, pastures, and the sweet and quaint communities that inhabit them. If you haven't already done so, make sure to take a day-trip (or, a few) Upcountry. This is for sure a must-do Maui activity, and one that will surely contribute to all the best Maui memories, whether you are a resident or a visitor!
The historic Makawao Town is a great place to visit to see a glimpse of Maui's paniolo (cowboy) culture, shopping, art galleries and restaurants. In Makawao, you can find many unique Maui-made treasures, enjoy a healing treatment or pick up some supplements and herbs at the Dragon's Den, or enjoy a yoga class at Makawao Yoga. Market Fresh Bistro, Casanova's, and Makawao Steak House are the best places for a delicious Upcountry meal, and the Stopwatch is the go-to local watering hole.
North Shore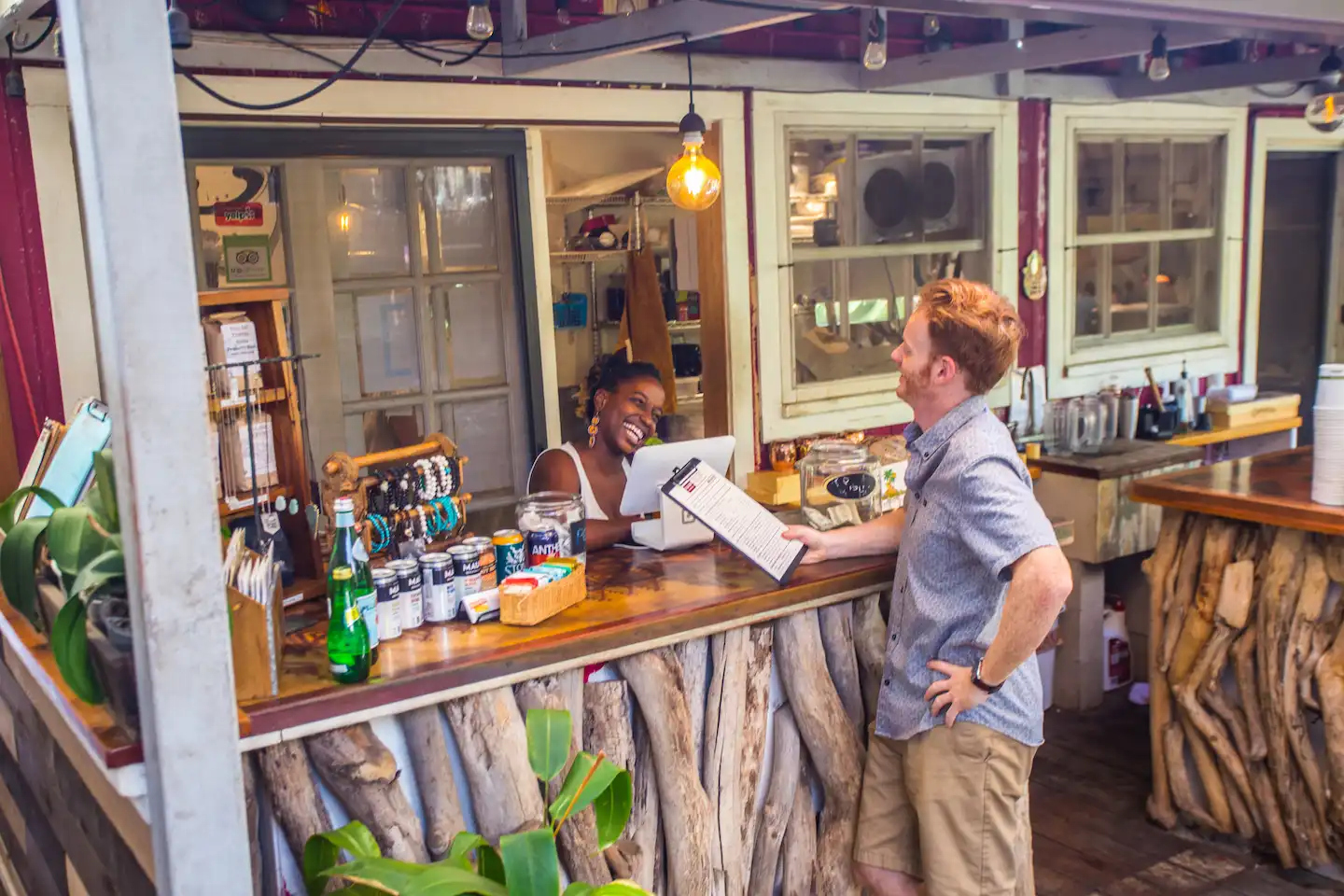 When visiting the North Shore of Maui, there are just so many things to do and places to explore! Whether you are a visitor or a resident, there are always new experiences hidden in each nook and cranny of this beautiful Maui locale. Beach hopping, shopping, sightseeing, dining and adventure are just a few things in store in the Paia, Ku'au and Haiku areas.
When visiting the historic Paia Town, start off by grabbing a coffee and a light breakfast at the Paia Bay Coffee shop (tucked down the road to the right of the Chevron gas station). Next, head over to Mana Foods to grab some snacks for the day, and then over to Baldwin Beach for a morning adventure. Mid-morning weekdays are perhaps one of the best times to check out Baldwin Beach, because the beach can be found almost empty! Just you, the lifeguards, some runners and dog walkers, and plenty of sand, crystal blue waters for swimming, and one of the best views of the North Shore coastline. After Baldwin, head back to Paia Town for lunch and some shopping. Paia Town stores are all unique and eclectic in their own way ranging from art galleries to surf shops, boutiques, home furnishings, jewelry stores and more. In the early afternoon, head East towards Haiku Town and make a quick pit stop at the Ku'au Store to check out some healthy local food, or to grab one of their yummy fresh juices.
Things to Do
Whether you are a first­-time visitor or a repeat visitor, Maui is always an amazing travel destination. The things to do on this spectacular island are pretty much countless, so are a few must-dos. Don't forget to check out our full list of the Top 20 Activities on Maui.
Road to Hana
There aren't very many drives more beautiful than the curvy coastal Road to Hana on Maui. The Hana Highway offers spectacular views of towering cliffs, azure beaches, rushing waterfalls, and never ending supply of rainforests. However, the Road to Hana is more than just a highway; it is also a feat of engineering with over 600 curves and 50 bridges. If you are looking for an exciting journey and a rewarding destination for your Maui vacation, the Road to Hana will surely fulfill both of those requirements and more!
Haleakala National Park
Extending from the 10,023 foot summit of Haleakalā, down to the Kīpahulu coast near Hana is Haleakalā National Park. The Haleakalā Crater, located in the southeast portion of Maui, has captivated visitors since the Polynesians arrived in approximately 450 AD. Over the centuries, this massive dormant volcano has served as the house of the sun, a cattle ranch, military training facility and observatory. It is also home to a plethora of native Hawaiian flora and fauna. The crater measuring 7 miles across, 2 miles wide, and close to 3,000 feet deep. Haleakalā, the larger of the two volcanoes that formed the Valley Isle, is estimated to have once reached up to 12,000 feet in elevation.
Maui Beaches
Whether you're looking for the perfect place to snorkel or a quiet place to read a good book with your toes in the sand, look no further than the breathtaking beaches of Maui. With over 120 beaches, Maui is bound to have the perfect place for you to have a great experience. For more information on Maui's world-famous beaches, check out our list of the Best Beaches on Maui.
South Maui is home to the widest variety of beaches. Starting at Ma'alaea, also known as Sugar Beach, this beach is calmer, and more suitable for beach walking. Stretching 4 miles of white sand, it's the perfect place for a leisure beach walk. Closer to Kihei, Kamaole Beach is another perfect area for a calm beach day. For a more remote Maui beach experience, continue south towards Wailea Beach and Makena, Big Beach or Little Beach.
For the more adventurous, the North Shore beaches are loved by surfers, windsurfers and kitesurfers. Baldwin Beach, located in Paia, is a great local hangout complete with barbecues, picnic tables, and lifeguards. Past Paia, Ho'okipa Beach Park is a mecca for thrill-seeking visitors with its enormous waves and gnarly surf.
For the most remote beaches, you'll need to brave the Road to Hana, but they're well worth it. Located right off the Hana Highway, Wainapanapa Beach is filled with stunning black sand, lava caves, and sculpted rocks. The water is rarely calm, but when it is, Wainapanapa is a great spot for snorkelers and divers. Located just out side of Hana, Hamoa Beach is a blend of black and white sand, high cliffs, making it a breathtaking tropical paradise.
West Maui is home to some of the island's most beautiful and fun-filled beaches. With activities for all ages, West Maui is ideal for swimming, body surfing, or board surfing. Snorkeling and scuba diving are also favorite activities here. The beach parks of Lahaina, such as Puamana Beach County Park and Wahikuli State Park, are ideal for families looking to hang out and soak up the sun
Maui Hikes
Maui is home to some of the most awe-­inspiring trails featuring giant waterfalls, lush rainforests, and volcanic landscapes. Maui hikes allow you to get closer with nature's paradise, from the twin falls on the road to Hana to the towering emerald peaks of Iao Valley state park. The amount of wonder available to explore by foot is nearly limitless. Popular hikes include the Pipiwai Trail, Sliding Sands Trail, Waihee Ridge Trail, Iao Valley, and Kapalua Coastal Trail.
Whale Watching
Year after year, the coastal waters of Maui enjoy the largest concentration of humpback whales. Making the island of Maui one of the best places for whale watching around the world. From December to March, glorious humpback whales migrate from cold Alaskan waters to the warm and tropical waters of Hawaii. Observe in awe as these magical marine mammals playfully blow spouts, slap their tails, and surface over Maui's clear waters.
Safety Information
Ocean Safety
Hawaii receives a huge influx of visitors each year, 8,308,114 in 2014 to be exact. Most of these visitors are looking to enjoy some R&R on the beach and in the ocean! While Maui's beaches are beautiful and inviting, you need to be aware of the conditions.
It is not uncommon to find murky water after rain on Maui with some beaches being more prone to brown water advisories than others, such as D.T. Fleming Beach on West Maui. When you arrive at the beach to find brown water, stay out of the ocean due to possible contamination and the attraction of sharks. The brown water is runoff from rivers which may carry fertilizer from golf courses or farms and disease from the animals upstream. The runoff also attracts sharks who forage through the water for dead fish and the poor visibility could lead to you being mistaken for lunch!
Many of Maui's beaches are exposed to the elements which can make them dangerous to the novice or unaware beachgoer. Getting caught in a riptide can pull the strongest swimmer out to sea. Visit beaches with lifeguards who will post the conditions for the day and give you advice for entering the ocean. When going snorkeling, take note of which direction the current is flowing and swim against it in the beginning to be safe.
Maui is world famous for its waves which attract countless surfers every year. While winter brings the biggest swells, summer can also bring dangerous waves as well. To avoid injury, never enter the water when the waves are beyond your comfort level. When in doubt, don't go out. Also check the season, the south shore will experience larger swells in the summer whereas the north shore experiences the largest swells in the winter. Makena Beach shorebreak causes injuries every summer!
It is always better to have a buddy, especially in the ocean. Even when you are most confident, something may go wrong and it can be lifesaving to have someone there to help you. Locals know to never try a new spot alone or push their limits unless with somebody who can help. Plus it is more fun with a friend!
It is important to stay out of the ocean when you have any open wounds. As beautiful as our oceans are, waters close to land masses often carry bacteria due to runoff. Open wounds are prone to infection so best practice is to stay out of the water and stay dry. If you HAVE to enter the ocean, find waterproof band aids and make sure wounds are properly sealed and covered.
Land Safety
Once upon a time, insects like mosquitoes, centipedes, and house flies did not exist on Maui. However, as people fell in love with Maui and decided to stay here permanently, horrific creatures came along hiding in shoes, carpets, and clothes. Ever since, these creatures also claimed permanent residence in paradise.
Beasts of terror like centipedes grow up to a foot long, flying cockroaches up to three inches long, and cane spiders up to four inches wide. Thankfully, Maui cockroaches and cane spiders only bite when they are sufficiently provoked. Although, the terror that they bring may cause panic attacks to some people. Centipedes, on the other hand, are the devils of Hawaiian paradise and often bite and won't let go until you beat them to death.
Maui's plants are also hazards you must avoid. Although some fruit looking plants look deliciously edible to visitors, there are various poisonous plants on the island. So make sure to avoid popping anything in your mouth unless you are completely sure it is safe.
Lastly, avoid feeding or touching wildlife. You as a human being also pose a hazard to these innocent creatures. For example, it is illegal to feed the geese (Nene), touching the turtles (Honu), and swimming amongst the dolphins. These may look innocent actions, but the touch of human beings may cause deadly infections to the Hawaiian turtles. The geese no longer fear vehicles and are being killed at exponential rates.
Where to Stay
Maui is home to many beautiful, world-renowned resorts and hotels. Many of these boast their own special features, such as golf courses or breath-taking beachfront views, and range from clean and simple, to lavishly decadent. Whatever your tastes and price range, there is somewhere for you to call a temporary home in Maui. Condominiums and vacation rentals are also available for those with larger families or for extended periods of time and are available in many of the different locations of the island.
For those looking for a quiet and intimate surrounding, a bed and breakfast may be the best option; these private residences host a quiet place to stay at night with an early morning breakfast. These cozy residences are located all around the island, many with great shoreline access and picturesque views. If you are looking for a more natural way to visit, cabins and campgrounds are available. One great place to stay is at the Haleakala National Park, where you can visit the Haleakala Crater. If a cabin sounds particularly interesting to you, be sure to reserve one well in advance, due to the fact that they are limited in number and very popular.